2017 IASN Annual Conference, October 20-21, 2017, St. Charles, IL. Conf 17 brochureFinal
Conference handoutsMcDermott final arts assessment tool McDermott presentation Restructuring for Relevance.cfy. 21stCenturySchoolNurseFramework2016 handout 2017 IASN Poster Presentations Illinois school health ,Substance Use Disorders Tools for the Trade ERB10_17
Framework for 21st Century School Nursing Practice.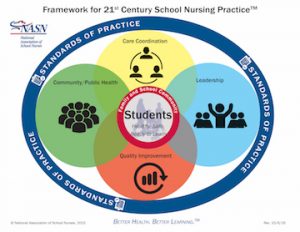 Chart stating "Who is in the Health Office" and what they are doing! Check it out! WhoisintheSchoolHealthOffice.docx
Check out what Illinois school nurses are doing on the LYLS column under "About Us"
Information on Research, Awards & Scholarships for Research Projects, Achievements & Financial Help for School Nursing Students can be found under the Foundation Tab above &/or click on Awards & Scholarships in the blue Quick Link box.
Quick Links