News
IASN Restructuring Update
2018-2019
Currently, restructuring updates are ongoing with By-laws, Operating Guidelines, Job Titles, duties and responsibilities of new board positions being developed and implemented.
2017-2018
Restructuring IASN for the future. Learn about it here.
Click to view full presentation
6.20.17Restructure Listening Session
NASN Framework for 21st Century School Nursing Practice
21stCenturySchoolNurseFramework2015onepager
Midwest Nursing History Research Center at the University of Illinois Chicago
Brigid Lusk, PhD, RN, Director shows Mary Anne Wesoloski, IASN Past President, and Susan Gregory, IASN Historian, the archives of the Illinois Association of School Nursing housed in the Midwest Nursing History Research Center. They are available for anyone wanting to do research on IASN and school nurses in Illinois.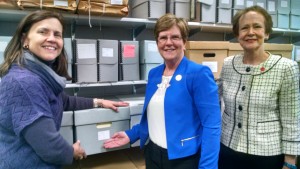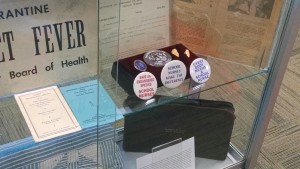 Exhibit on school nursing that contains IASN membership pin and nursing buttons.
IASN President Mary Anne Wesoloski and Legislative Affairs Chair Sandra Lawinger advocating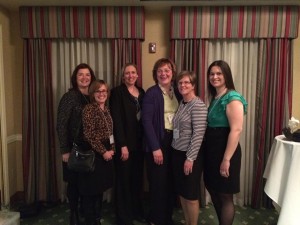 on behalf of school nursing at the ANA-Illinois Meet and Greet with state legislators.
Newsblast Archive
New Social Media Policy and Guidelines—IASN Social Media Policy and guidelines1